Consult an Expert Trucking Accident Lawyer
In the state of Tennessee, there are many highways and roadways that cross the eastern United States. These roads are a vital lifeline for the state's trade and commerce. As a result, a large number of trucks, tractor trailers, and 18-wheelers travel throughout Tennessee on a daily basis. Unfortunately, some of these vehicles are involved in accidents, and many times they involve serious injuries to both truck drivers and occupants of other vehicles.

When a truck accident with injuries does occur, injured parties will need to seek legal counsel as soon as possible after their accident. Lawyers will need to determine if the trucking companies or their drivers were negligent in their actions that lead up to the crash.

Many state and federal laws monitor and regulate the trucking industry. If these laws are violated in any way which results in an accident and injury or death, the responsible party or parties, must be held accountable for their actions. Many of these regulations are not well known outside the trucking industry, and this is why you need the professionals at Stillman and Friedland. We stay up on all the changes that affect your rights involving trucking regulations.
What Is The Value Of a Truck Accident Case?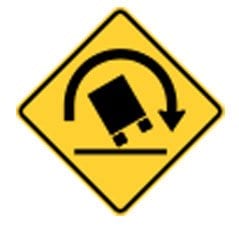 For truck accident cases, only an attorney with depth of experience can get you the best financial settlement. An inexperienced attorney may miss getting important data, and that may mean that you get less compensation than you deserve.
The second is speed of acquiring information. Truck accidents differ from car accidents in that driver data are often available in the form of company records, but often these records must be obtained as soon as possible after the collision, before they become difficult to obtain. Such records include data on vehicle maintenance, driver hours, training, and many more details involving safety.
Why is truck driver data so important? In car crashes, financial recovery is generally based on the amount of medical treatment, pain and suffering, and lost wages. In truck crashes, policy limits are higher, and in addition, if improper company compliance with rules and regulations is found to be a factor in the crash, the value of your case could be even higher.
The level of cooperation and early assistance from trucking companies is usually poor, and you will need help with property damage to your car, and a rental car while your car is not drivable, or being repaired.
Why Hiring an Experienced Truck Accident Attorney Is Essential:
In the event that you are involved in a truck accident, what are the key steps you need to take? It is important to remember that this is very different from a car accident. There is probably a commercial interest opposing your case in addition to the opposition from the defendant's insurance company. Truck drivers generally have a trip log that would show how many hours the driver had been on the road on the day of the accident and other pertinent information. But unless you have an attorney who is moving quickly to gather evidence, that evidence may conveniently vanish — leaving you with much less of a case and limiting the amount of damages you can recover.
Expertise in handling truck cases is essential to help you maximize your financial recovery and Stillman and Friedland have an experienced team to handle the legal aspects and track down the documents to prove your case and argue it effectively. On top of that, we pride ourselves on caring for our clients. We make it easy to pursue your claim — we do the maximum for our clients because we understand that this is a difficult time for you.
We understand that although we handle many cases, this is your only case and service and results matter for each of our clients.
If you or a loved one has been involved in a truck crash, our advice based on years of experience, is to immediately find an attorney deeply familiar with these cases.
Stillman and Friedland are committed to act swiftly and compassionately on your behalf and to maximize the financial recovery that you deserve.
If you have been injured in a truck accident crash anywhere in Tennessee, the attorneys at Stillman & Friedland are available to provide you with a free and confidential consultation.
We have the early preparation and trial experience which is vitally important when litigating cases involving truck accidents.
Don't hesitate! Contact us now at (615) 244-2111 to learn more today.
Hablamos Español. Nuestros servicios estan disponibles veiticuatro horas.