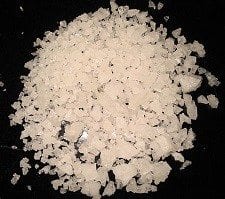 A recent blog post from the FDA repeats the warnings to the public to reduce their sodium intake to a maximum of 2300 mg per day, or about one teaspoon of salt. Those with high blood pressure and heart conditions are advised to reduce sodium to 1500 mg per day, about two-thirds of a teaspoon. If you are concerned about your health, you do what you are told, because we have been conditioned to accept these pronouncements as divine truth. But do these recommendations hold up under scientific scrutiny?
In 1998, respected science writer Gary Taubes, quoting the director of Disease Prevention at the National Institutes of Health (NIH), outlined the agency's "sodium problem" succinctly. Governmental health agencies are hybrids of policy and research, with policy driving the agenda. When the public demands answers, the NIH is pressured to supply them, even before conclusive research has been done. That makes lots of people, over many years, into guinea pigs. Salt warnings emerged in the 1970s, so over forty years of anti-salt policy have been imposed on millions of Americans.
Susan Mayne, Ph.D., the author of the blog, is a well-credentialed official with the FDA, follows the "this is conclusive" policy line. It is important to note that there is solid research that contradicts the FDA recommendations and in fact points out possible dangers of salt restriction. Advocates for salt restriction, however, claim that the science is set, and there is no controversy, effectively shutting down scientific dialogue.
When one looks at the studies "proving" that a low-salt diet reduces blood pressure, the evidence is very shaky. Flaws in study design, lack of direct measurements, and failure to get the same results when experiments are rerun typify many of these studies; even positive results are marginal at best. One study fed rats fifty times the normal sodium intake—certainly a poor way to reach conclusions! What did come out definitely in one large study with direct measurements was that insufficient potassium, not excess sodium was a major influence on blood pressure.
Here is the flip side of sodium restriction: not enough salt can be dangerous. According to nutritionist Chris Kresser:
"Recently, evidence has been mounting against universal salt restriction guidelines. A low-salt diet may cause serious health consequences and higher overall mortality, especially in the presence of certain chronic health conditions and lifestyle factors."
Kresser also cites two 2011 studies that show a strong correlations between low sodium intake and higher risk of heart attack, stroke and death. Other recent studies showed worse outcomes for patients with Type II diabetes, and increased falls and mental decline in the elderly.
Takeaway points: Be wary of governmental health dictates, which are driven by political pressures and a desire to offer solutions, but not based on research. While the government has set limits on salt, it has yet to set realistic targets for reducing sugar consumption, which is a much larger danger to public health.
Stillman and Friedland offers cutting-edge information so our clients can make the best decisions for a healthful recovery.
Because we care…