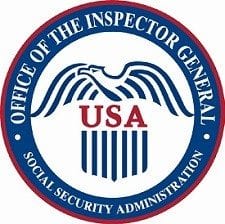 Maybe you already know that Stillman and Friedland offer expertise and caring service in handling Social Security Disability (SSD) claims. We take care of the tedious and time-consuming job of collecting records and filing your claim with the federal Social Security Administration when you cannot work. You have peace of mind knowing your claim is in the hands of professionals. At Stillman and Friedland, we start from the initial filing and through the necessary appeals, providing you with full service throughout the entire process.
When determining whether you may qualify for SSD benefits, the Administration considers not only physical injuries, no matter when or how they happened, but also diagnosed mental or psychological impairments. The combined effects of all your limitations are considered to determine your inability to work.
An often overlooked reason to apply for SSD is younger-onset or early-onset Alzheimer's disease. For these patients, often the first sign of Alzheimer's disease (AD) is the loss of work ability. As the disease progresses, patients are less capable of meeting the challenges and even basic skills needed to perform at work. For these patients, SSD is crucial, because they become unable to work and provide an income for their families.
You can use the Alzheimer's Association checklist here to see if you potentially meet the criteria.
While AD begins as low-level forgetfulness and seems manageable within the family, you will need outside help as the disease progresses. Expenses for care can pile up beyond the family's ability to pay the costs. This is why you should not delay in applying if the AD patient can no longer work.
The same is true of other mental illnesses. Remember that the patient must have worked enough quarters to be vested in the system and receive benefits. We can explain the law and determine if you are eligible to file for Social Security Disability (SSD) benefits.
As a last note, we want to offer you a word about prevention. We recommend this illuminating article by neurologist Dr. David Perlmutter on preventing AD. This is important advice for Tennesseans because of the proven link between diabetes and AD. Tennessee is among the top states in the U.S. for diabetes, and diabetics have a 37-fold increase in risk for AD. Learn how lifestyle changes matter.
You are your own best advocate for good health. And when you need a professional to navigate legal and bureaucratic issues, Stillman and Friedland will fight hard for you. We take the worry and aggravation off your hands and deliver proven results.
Because we care…