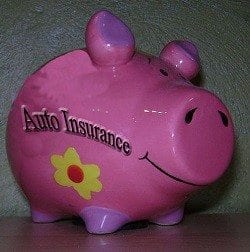 At Stillman and Friedland, we fight every day to get you, our clients, the money you deserve if you have been injured in a car or truck accident. One of the most important ways we do this is by advising our clients how to make the best use of the coverage they have.
In this post, we will cover the absolute basics for getting the most of out of the investment you have made in insurance premiums. Yes, we said investment. Every year you pay in to your insurance as an investment against potential loss of health and property. On average, Tennesseans pay about $1,400 a year in premiums, but many pay up to $4,000 per year—especially if they have teen drivers at home. That is a substantial investment, and you deserve to get the maximum return for your legitimate claims.
Get immediate medical treatment if you have been in an accident, as we discussed in our last post. Remember that many soft tissue injuries, such as back, neck and head traumas, appear later, but early treatment is needed to prove injury convincingly. Always get checked by a doctor after you suffer an impact; this will help both your physical and financial recovery.
Use your regular health insurance to cover medical costs. As your lawyers, we can negotiate discounted payments on your medical bills, at settlement time, reducing costs often by half, while your claim is based on the full amount. The difference goes into your pocket. We cannot over-emphasize how important this is to maximizing your financial recovery.
Call an attorney first, before you call the insurance company. The insurance company makes money by collecting premiums, not by paying claims. If you are agitated from the shock of the accident, the last thing you want to do is make a rambling statement to the insurance company which will be recorded, and will be used against you. The beauty of having a lawyer is that he or she handles the insurance company for you. While you should get a police report immediately, the insurance company can wait until your lawyer contacts them.
Take proactive steps and get uninsured motorist coverage now. Not having this coverage is like buying a car and opting out on having brakes. Tennessee is sixth in the nation for uninsured drivers who cause about 40,000 accidents yearly in Tennessee. Who are uninsured drivers? They are lawbreakers because it is illegal to drive without coverage to pay claims. Even worse, some uninsured drivers are ineligible for insurance because the state has revoked their licenses. They are often poor and you cannot sue them personally because they have no assets. Uninsured motorist insurance means you can make a claim for damages with your own insurance in case the other side is irresponsibly uninsured. The good news is that rates for this coverage are reasonable, so you should buy the maximum coverage available.
Keep these four points in mind, and you can get the most out of your insurance investment. Stillman and Friedland are pleased to work with you from the moment you need us and until you get the recovery you deserve. Even after we successfully settle your claim, we are here for you if you need advice and support
Because we care…
Stillman and Friedland Attorneys