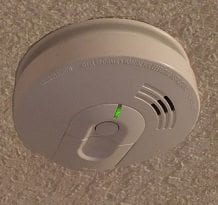 The recent fires in the Gatlinburg area were devastating, but thankfully rare. As we have discussed on the Stillman and Friedman blog, home fires happen much more frequently, so prepare and protect your family.
The Nashville Fire Department has a handy video on installing and maintaining fire alarms.
Did you know that you may be able to get a free smoke alarm?
Check it out:
Nashville Fire Department SMOKE ALARM Informational Video
Because we care…
Stillman and Friedland
Tennessee Personal Injury Attorneys