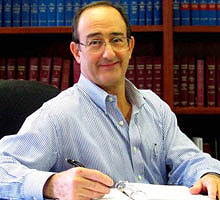 "So many accident attorneys, how can I know which one to choose?"
This is one of the most common questions anyone injured in an accident must answer. Let me help with some information regarding truck and car collisions in Tennessee.
Each year, roadway and interstate traffic increases. This includes both private vehicles and commercial trucking. These two travelers share the same roads, which often result in accidents and injuries. If you are injured, you must decide about choosing an attorney, getting the best medical treatment, managing family and work demands, paying bills, etc. In short, your plate is full, and you need real help!
The Federal and State regulations placed upon trucking companies and drivers increases every year and your attorney must be up-to-date on all of them. These rules make trucking companies responsible for damages and injuries they cause when an accident occurs. These regulations have a direct impact on your case and any violation creates liability, increasing the value of your case. The more egregious the violation(s), the more your case is worth.
All of this is in addition to your injuries, the treatment you need, how long you need treatment, what permanent injuries you sustained (if any) and many other factors.
Choose an attorney and a firm who has experience in dealing specifically with trucking accidents, be sure they know the latest regulations and be sure they can help with all your needs. Make sure your potential compensation includes property damage, medical treatment, lost income, and of course, pain and suffering.
I am sharing this information with you because I have learned a lot during my 30 years of representing injured clients in road accidents. Stillman and Friedland attorneys represents injured drivers and passengers in collisions anywhere in the state of Tennessee.
Because Tennessee is centrally located near the eastern sector of the country, our state is a gateway to traffic moving in all directions across America.
Regardless of who you decide to hire as your attorney, call or email me and I will explain what you must know for your particular case, at no cost to you, and you are free to decide as you wish. The more information you have, the better your process of treatment, healing, and the final settlement or jury verdict.
Call or email me anytime with questions.
Jay Stillman
Car & Truck Accident Attorney
Nashville, Tennessee
jay@jstillman.com
1-800-967-2246