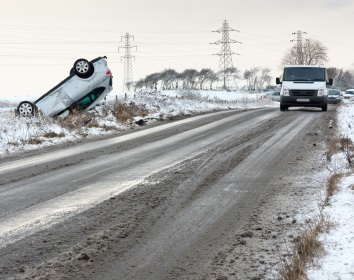 At Stillman and Friedland, we want to wish everyone a happy and healthy holiday season.
Remember that this is the time of year when the weather is bad, with cold temperatures, rain and/or snow. People are going to holiday parties, and may be drinking more than they should. This combination can mean dangerous roadway conditions.
The best protection is defensive driving, which includes expecting mistakes from others.
In particular, avoid tailgating or tailgaters — it is best to just slow down and let them pass. Be aware of what others are doing, and if oncoming traffic is slow, expect drivers to try to pass, entering your lane of traffic. This scenario is a common cause of head-on collisions.
Also, watch 3 or 4 cars ahead of you and expect the unexpected. Most importantly, be aware of the additional dangers and stay alert!
We want you to have a safe and healthy holiday. At our Nashville Law Office we wish all of you a wonderful and meaningful holiday season, as well as a rewarding and healthy New Year!
Jay Stillman
Personal Injury Attorney
Stillman and Friedland
Nashville, Tennessee